Pallet Alliance recognizes and values the contributions of others that have helped us grow into the company we are today. Our goal through the Pallet Alliance community involvement program is to support local organizations to further their outreach and to provide service opportunities for our team members. As a proud member of our community, we appreciate and acknowledge the hard work of local organizations and their efforts to serve those in need.
Farmer Foodshare is one of the first organizations we have partnered with since developing our community involvement program. Over the past 12 years they have worked to bridge the gap that exists between local farmers and those who suffer from food insecurity. Traditionally larger farms are the ones to receive government subsidies and other financial support due to their focus specifically on commodity crops, like soy, wheat, and corn. Through their work with small, local farms across North Carolina, Farmer Foodshare has been able to remove barriers these farms face that limits their distribution and overall success while also getting fresh foods in the hands of those in need.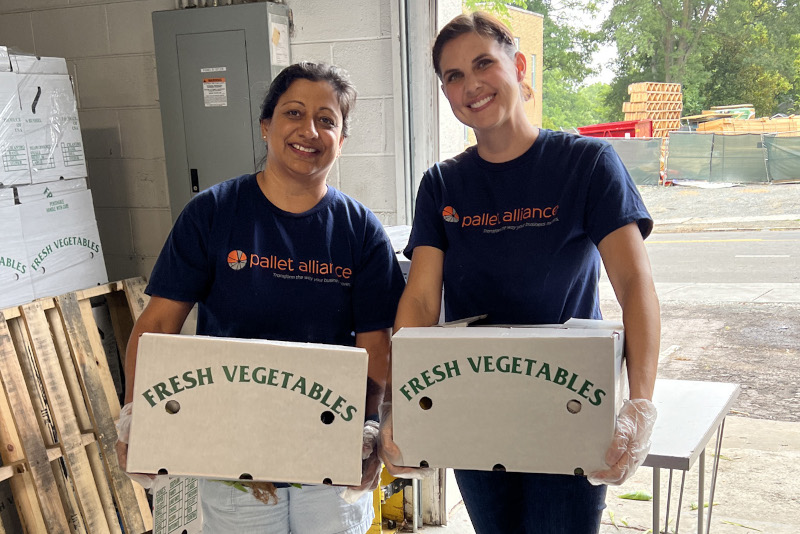 During our recent volunteer event with Farmer Foodshare, we had the opportunity to serve by assisting in the sorting and packing of fresh food boxes. We were also able to see first hand how the pallet industry assists in bridging gaps in various communities and industries. Pallets were used to transport food from the farms, to the warehouse and then to the outreach organizations responsible for getting the food to those in need. This was a great way for our team to see how pallets are truly utilized universally and how even single individuals and families benefit from pallets within the supply chain. Farmers, distribution centers, local service organizations and the individuals receiving fresh food were all impacted by the use of wooden pallets.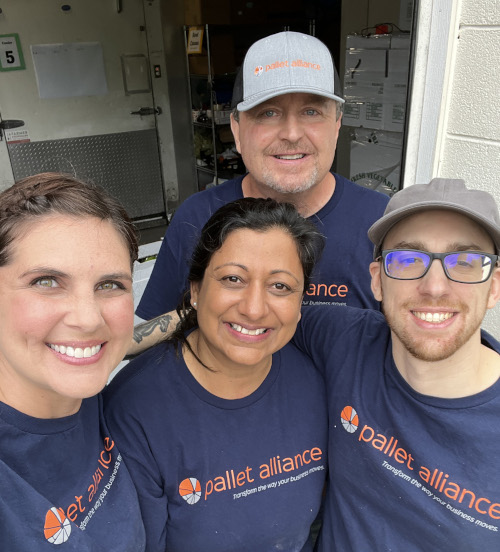 Pallet Alliance is excited to continue supporting Farmer Foodshare, as well as participating in service activities that will benefit farmers in our community and those who are in need of fresh, local produce. Together we can help end the ongoing problem of food insecurity in many of our communities.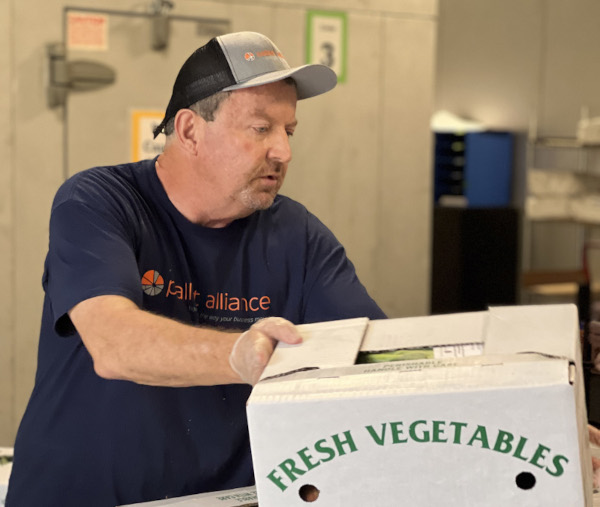 You can learn more about how Farmer Foodshare makes fresh, local food available to all through their website https://www.farmerfoodshare.org.