Source: dataladder.com
In today's chaotic supply chain ecosystem, economic headwinds and other obstacles are impacting a company's ability to manage pallet capacity and maintain peak performance of their business operations. Sourcing pallets in a timely and cost-effective fashion, optimizing pallet spend, accessing meaningful data, tracking and tracing costly merchandise, monitoring the red-hot lumber industry, managing inventory levels and establishing best practices for managing cold chain logistics are examples of some of the challenges that organizations face in today's competitive environment. These challenges are having major impacts on financial metrics, quality control, shrinkage, customer value, cost containment initiatives, supplier relationships and ultimately, overall business performance. Fortunately, we are living in an era of disruptive technologies and human capital expertise, both of which are highly capable of shaping data that delivers real-time information that can impact business performance.
So, what if you had ubiquitous access to visualization data that could improve financial metrics, customer value and quality? Is it possible that data on demand could serve as a proactive tool to help transform company decisions that impact your supply chain? Extracting knowledge and insights from data is a science that is proven to drive better decision making and deliver results. Pallet management analytics and data visualization tools provide real-time visibility into supply chain decision making and logistics management. A well-designed pallet management program will drive transparency and provide clarity related to market trends and conditions. Pallet science engineers and pallet design tools allow for customization of pallet management programs that can result in optimizing overall spend. Likewise, data analytic tools allow you to unlock the value of your data and can result in optimal decision making that accelerates business performance. By synchronizing intelligence with data, companies become smarter and are able to drive operational efficiency while competing more effectively for market share.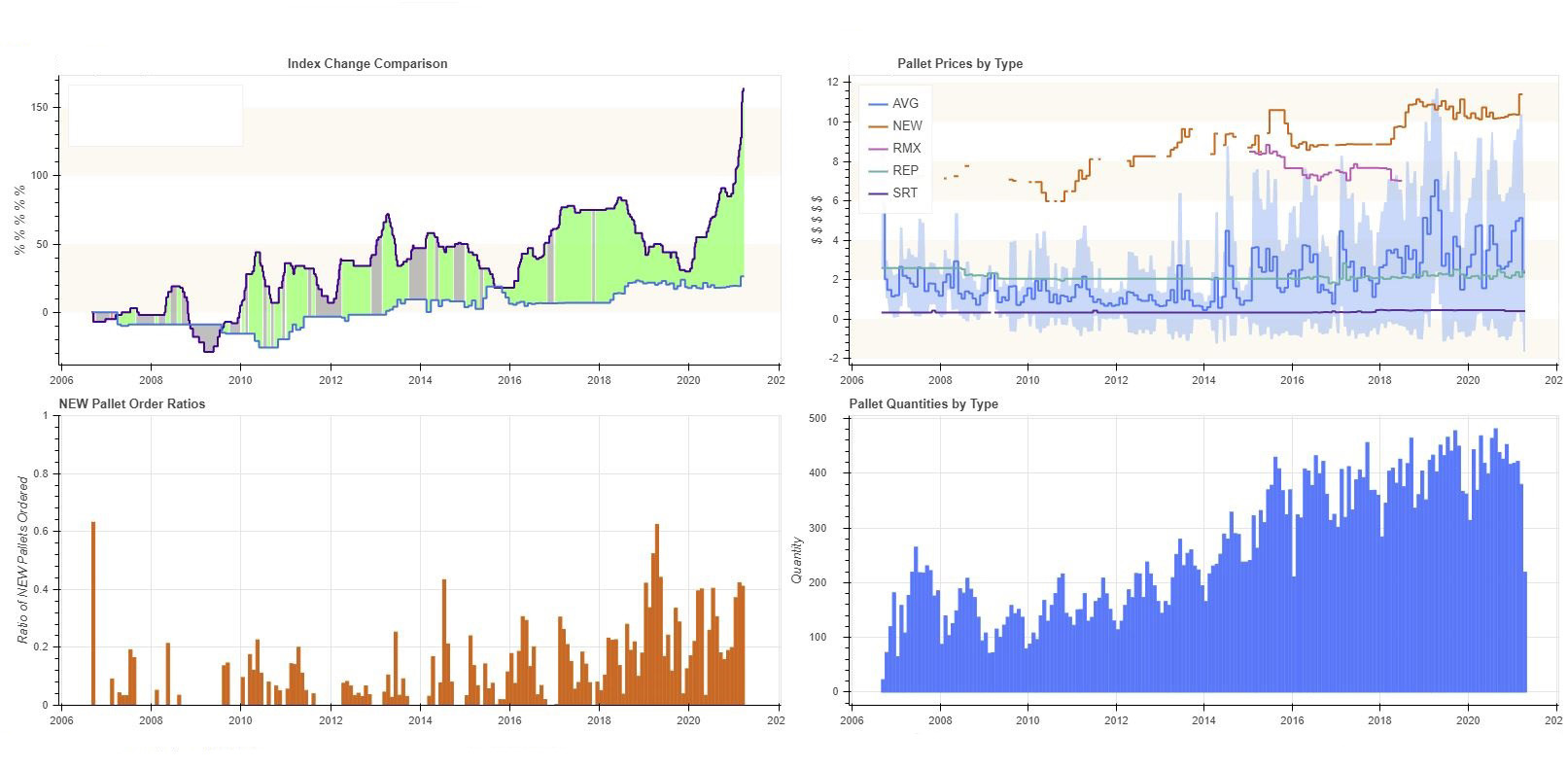 Pallet management partners who utilize advanced data visualization sets are able to make well-informed decisions and provide evidence-based solutions to their customers. Pallet Alliance is equipped with best-of-class platforms that have the ability to analyze historical information, statistical comparisons, trending reports, quality metrics, plant-specific details, on-time delivery data and even GPS/geo-fencing platform intelligence. These tools can help remedy supply chain, forecasting and logistics management issues. Harnessing the power of meaningful information allows us and your organization to make critical decisions that position the company for continued success.