Advanced reporting and IoT information services
Pallet Alliance offers cutting edge reporting, analytic and billing capabilities. The combination delivers optimal visibility and maximum value from pallet programs. Remote connectivity and customized reporting enables the right audience to access the right information, from sales performance and savings to operational data.
Pallet Alliance has also developed IntelliPallet, the industry's first IoT-based logistics technology platform integrated with wood pallets. The IntelliPallet platform delivers detailed information about location, temperature, humidity data, and more – down to the individual pallet.
A dedicated Pallet Alliance web portal provides 24/7 access to Crystal and SAP reports, complete with live data. Customers can utilize multilevel reporting views from company totals down to individual sites, and filter by specific date ranges, items and sites. Powerful technology enables analytics that surpass basic spreadsheet capabilities and facilitates efficient electronic document management.
Consolidated billing enables the most efficient management of multi-site programs
Fully customizable invoice and delivery documentation streamlines the billing process
Customized reports by Pallet Alliance meet corporate and site-specific needs
Automated email alerts keep designated customer points of contact up-to-date
Full EDI capabilities work seamlessly with online procurement platforms like Ariba and Tungsten, and integrating with ERP systems and banking services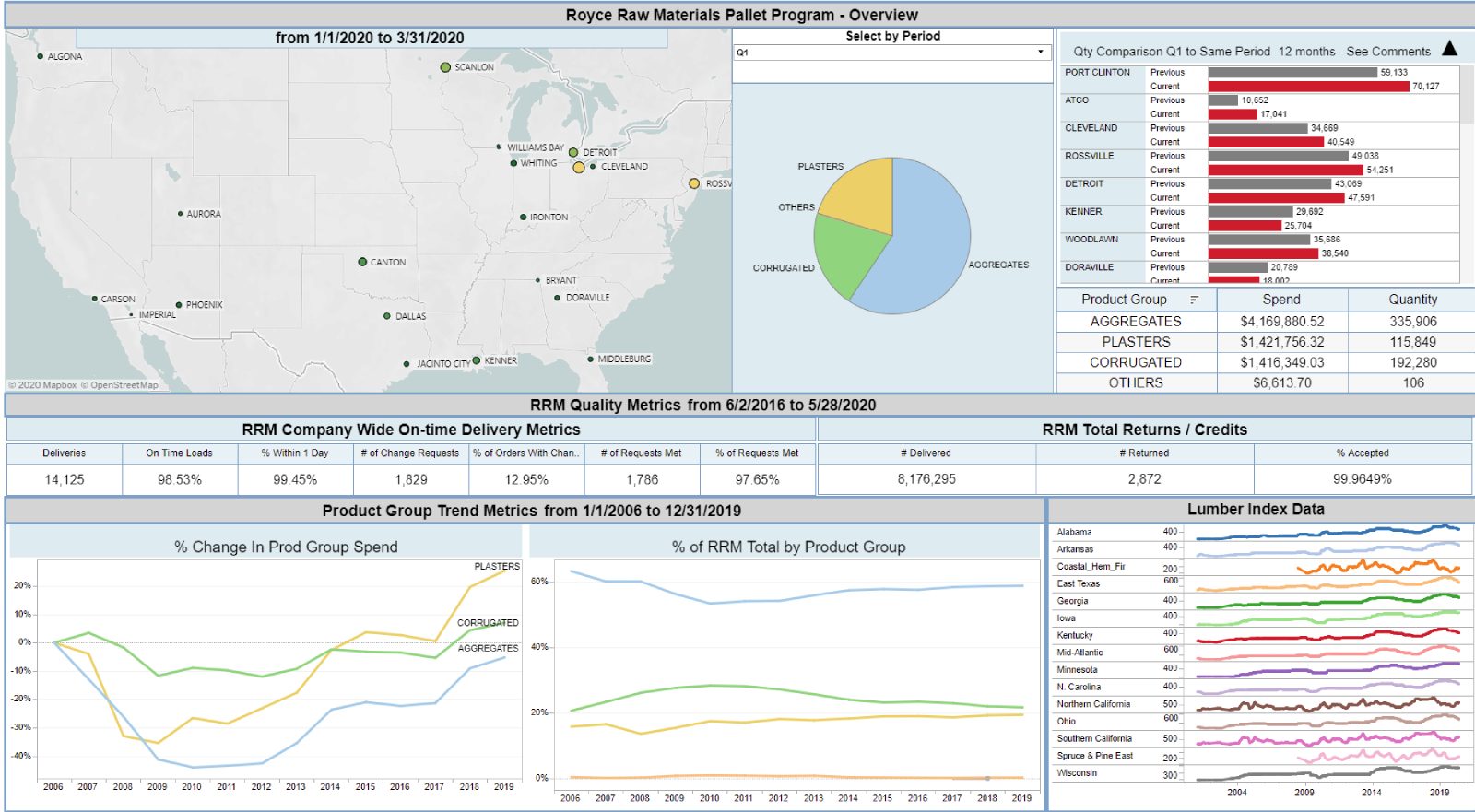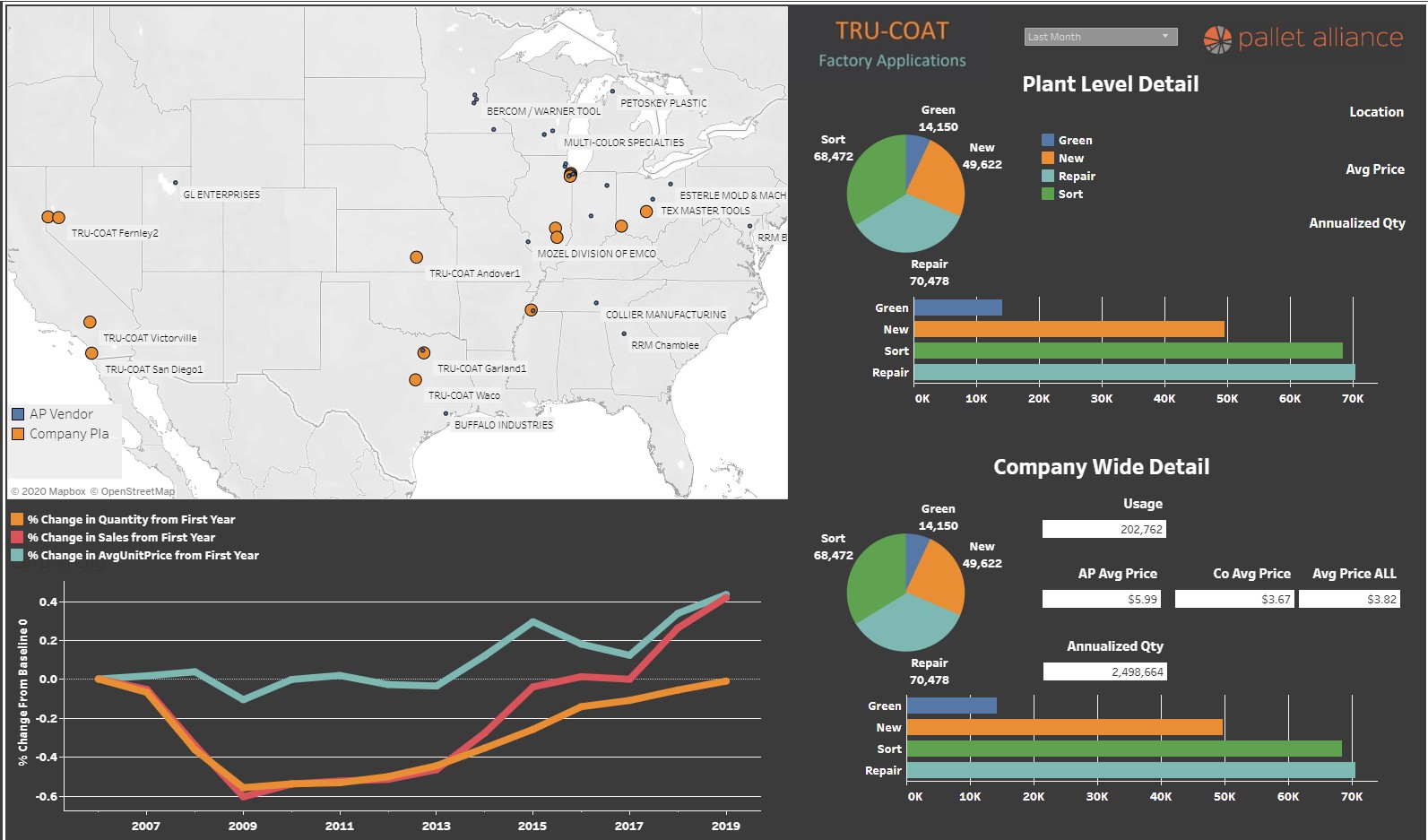 Pallet Alliance implemented QR code-based delivery and billing documentation to facilitate automated processing by the customer's ERP platform, eliminating errors associated with manual entry and saving time and resources for a Fortune 500 company.
Pallet Alliance developed wood lifecycle management concepts for the retail sector that created new opportunities to maximize wood-stream value for vendors and customers.
Our comprehensive pallet management programs include custom designed pallets and unit load solutions to help you effectively manage your supply chain.
Pallet Alliance's team leverages more than 100 years of combined industry experience, retaining customers for a decade or more on average.
Pallet Alliance saved a global leader in labeling & packaging materials $375K over a 12-month period by developing & managing cost savings projects.
Pallet Alliance pioneered the use of half-inch, low-profile pallets – a design that dramatically reduces costs and influences many footprints still commonly found in the roofing industry today.
Pallet Alliance delivered $1.65M in annual savings for a building materials company by creating a pallet solution that optimized source, design & price across plants nationwide. A year later, the company saved an additional $1.2M.
Our patented IntelliPallet™ is the industry's first IoT-enabled logistics platform to be integrated with wooden pallets.
Pallet Alliance delivered up to $4M in annual savings for a Fortune 500 company by developing new vendor initiatives.
6 million pallets are procured annually through our national network of pallet manufacturers in North America.
In 2019, Pallet Alliance designed and delivered the industry's first IoT-based logistics technology solution for wooden pallets ("IntelliPallet™").
Founded in 1995, Pallet Alliance has 25 years of experience designing custom solutions, procuring materials and managing national pallet programs.
Peerless Research Group ("PRG") named Pallet Alliance as the preferred private pallet management company (in 2017).
Our technical team includes individuals with degrees and expertise in the areas of wood science, pallet design, packaging systems.